What's the worst possible single-day physical challenge you can think of???
That's basically how my 1000 Burpee Birthday Celebration came to fruition.
You see, my 33rd birthday is coming up (March 10th) and for the last few years I've celebrated by giving to a great cause. But this year I wanted to do something slightly different…
To make a long story as short as possible – yesterday (actually 1/30/13), while I took a break from work, I got the urge to really want to make this birthday memorable and different.  If you know me at all, then you know I don't like to just sit on the sidelines and watch!
I can remember being a kid and watching Jack LaLane swimming the Catalina Channel while pulling 80 boats, for
each of his years! I wanted to do something to really shake things up and something I could include you in also :)
So with that in mind, I took to Facebook where I knew I would have no shortage of ideas and opinions! Within a few hours, my friends had recommended everything from doing a Mud Run to spending a week in Las Vegas.
Since I knew I wanted to do some sort of physical challenge that I had to train for that would lead up to my birthday, I thought of the worst possible thing I could think of that would be logistically possible…
Naturally, burpees came to mind.  And not just a few but 1000!  So on Saturday March 2nd from 8-11am I will be doing 1000 Burpees for Time!  If you don't know what a burpee is, watch this video I made a few years ago.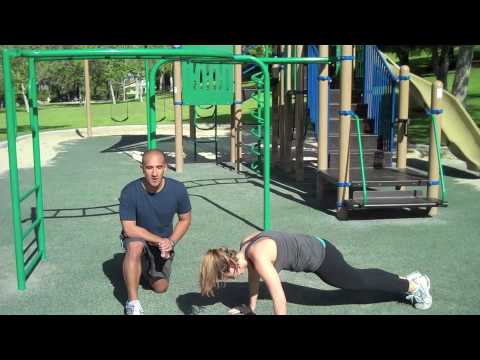 If you're thinking that sounds crazy. You're right, it is a bit crazy. In fact when my mom heard about what I'm going to do she said, "Estas Loco?!?"
To do 1000 Burpees for no rime or reason is a bit crazy… So to make this craziness not be in vain, I will be performing 1000 Burpees in honor of our brave military personnel and their families by raising funds for the Special Operations Warrior Foundation.  My Goal is to raise $3,300!
The Special Operations Warrior Foundation provides full scholarship grants as well as educational and family counseling to the surviving children of special operations personnel who lose their lives in operational or training missions and immediate financial assistance to severely wounded special operations personnel and their families.
I would like to invite you to come out and support this great foundation by:
Joining my Team and participating by doing your own burpees with me, 10,20,50, 100 or however many you'd like.  To become Team Member, simply make a donation of any size and come on down to my gym on Saturday March 2nd between 8-11am to do your burpees with me, side-by-side! You can make a donation on this page here.  Anyone who completes a minimum of 50 burpees will earn you a cupcake (it is my birthday celebration after all!)
If you're unable to make it to the event and would like to make a donation, you can Donate directly to my fundraiser page here.
Below is the where and when's and I hope you'll join me in sweat to not only celebrate by birthday but more importantly give thanks to our brave troops and their families. I hope you'll come by for the fun!
Where: My Gym – 3411 E. Coast Hwy, Corona del Mar, CA 92625
When: Saturday March 2nd, 8-11am.  I will start my burpees at 8am and will finish around 10-10:30am.
What: Come watch or participate with your own burpee challenge.
*coffee and cupcakes (it's my bday afterall) will be available!
Check out my 1000 Burpee Facebook Event Page